Product description
This digital battery charging protection switch is specially designed for the DC6-60V battery. On-board momentary push button to set the charging initiation voltage and charging stop voltage, when the battery voltage reaches the setting value, the module will disconnect the charging circuit automatically to avoid the battery from overcharging to prolong the battery lifetime.
Specifications:
Input Voltage Range: DC6-60V
Display and Control Accuracy: 0.1V
Compatible Battery: lead-acid, lithium-ion battery, solar panel battery (DC 6-60V)
Board Size: 81 X 54 X 18mm / 3.19 X 2.13 X 0.71inch (L * W * H)
Operation Manual:
1, connect the battery;
2, Press + to display the upper voltage, long-press the flash to set the upper voltage.
3, press – to display lower limit voltage, long press flash to set lower limit voltage
4, connect the appropriate voltage charger, you can charge the battery
5, Normally press Set to close the screen.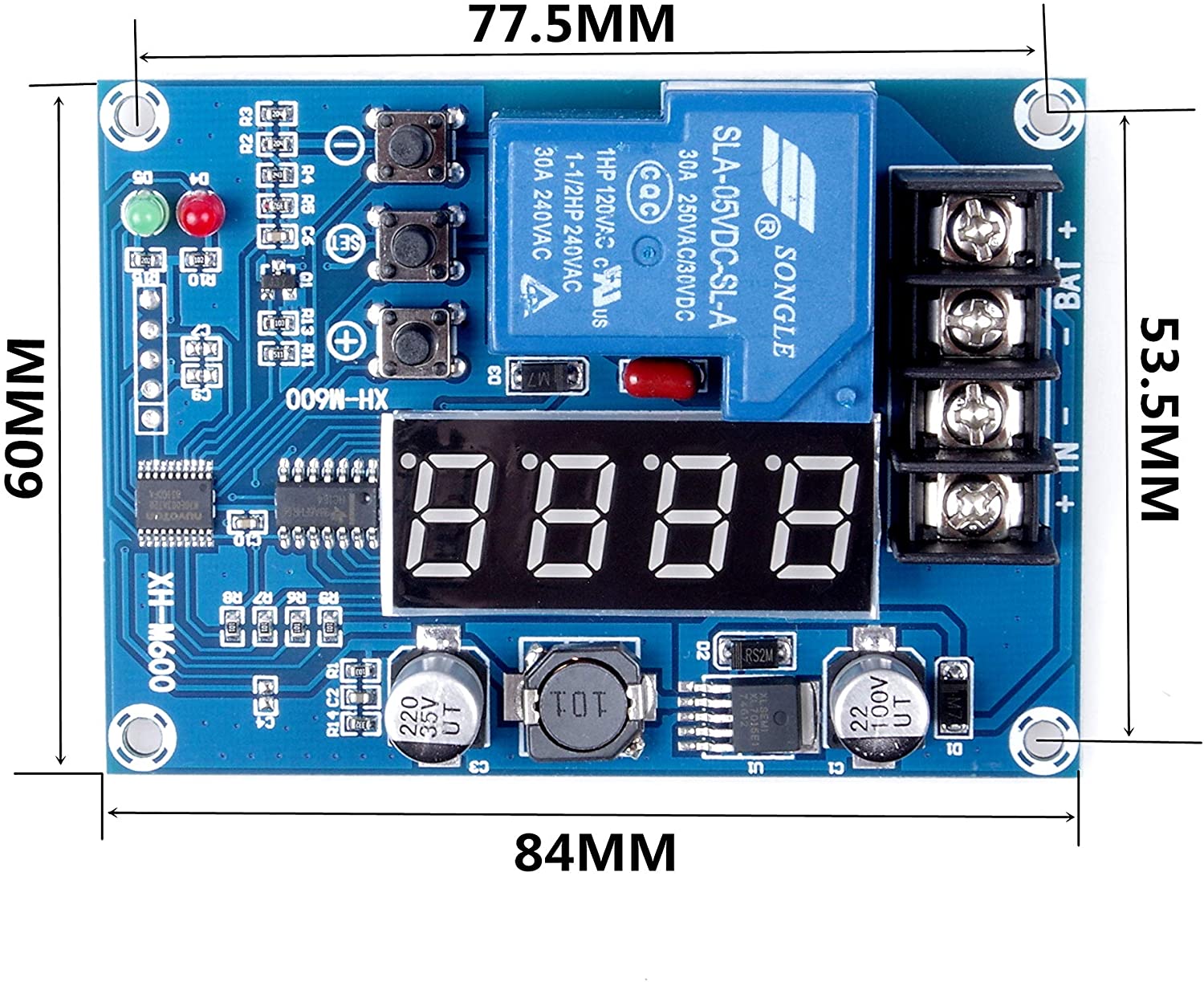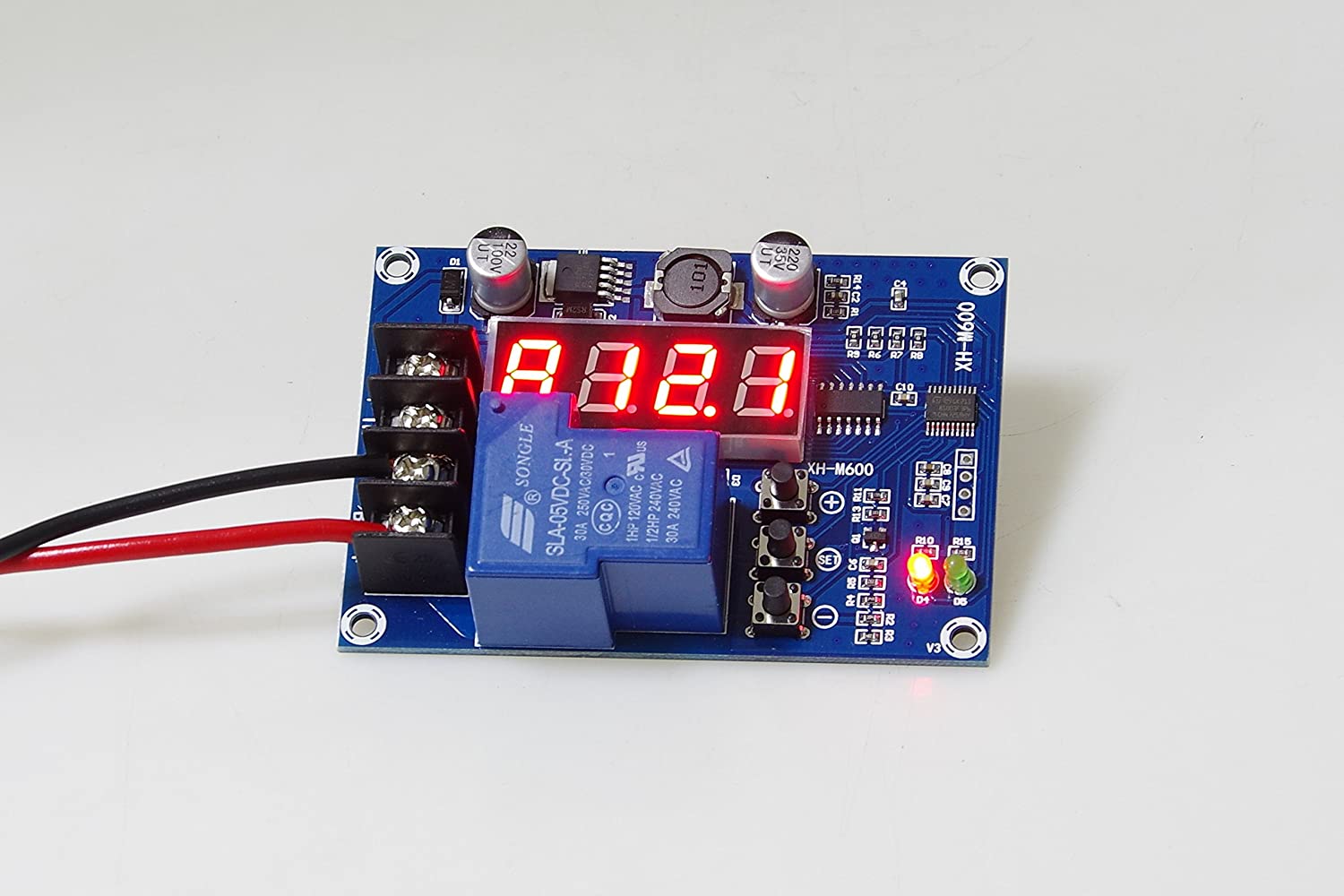 Note:
This module does not have the buck converter function.
Package Included:
1X Lead Acid Lipo Battery Charge Controller
If you have any questions, please feel free to contact us.
RCGEARBD highly appreciate all customers' opinions to improve the selling, also if anything you unsatisfied, pls contact our customer service department for the probable best solution.
Feedback:
We greatly appreciate your POSITIVE feedback. Please do NOT leave negative feedback without asking for help. Our aim is to provide Top Level Customer Service, so we will try our best to solve any problem. Thank you very much!