1, the module's performance and stability, measure the distance accurately.It can and abroadsrf05, srf02such as the comparable ultrasonic variation module.high precision module, blind (25cm), stable scale is the success of this product to market a strong base.
OElectrical performance:
2.5M cable length
Product Features:
1, small size, easy to use;
2, low voltage, low power consumption;
3, high measurement accuracy;
4, strong anti-interference;
5, integrated closed water with a line probe for wet, rough measurement occasions.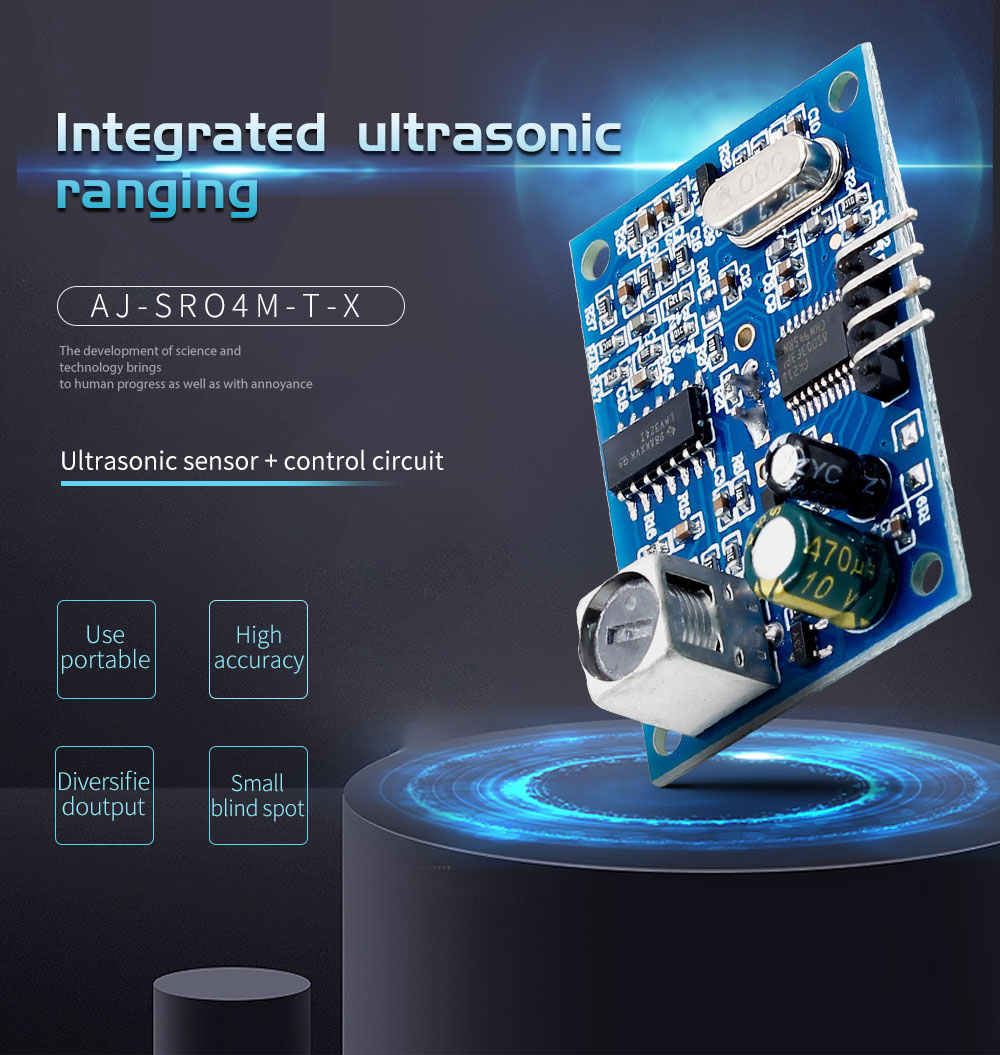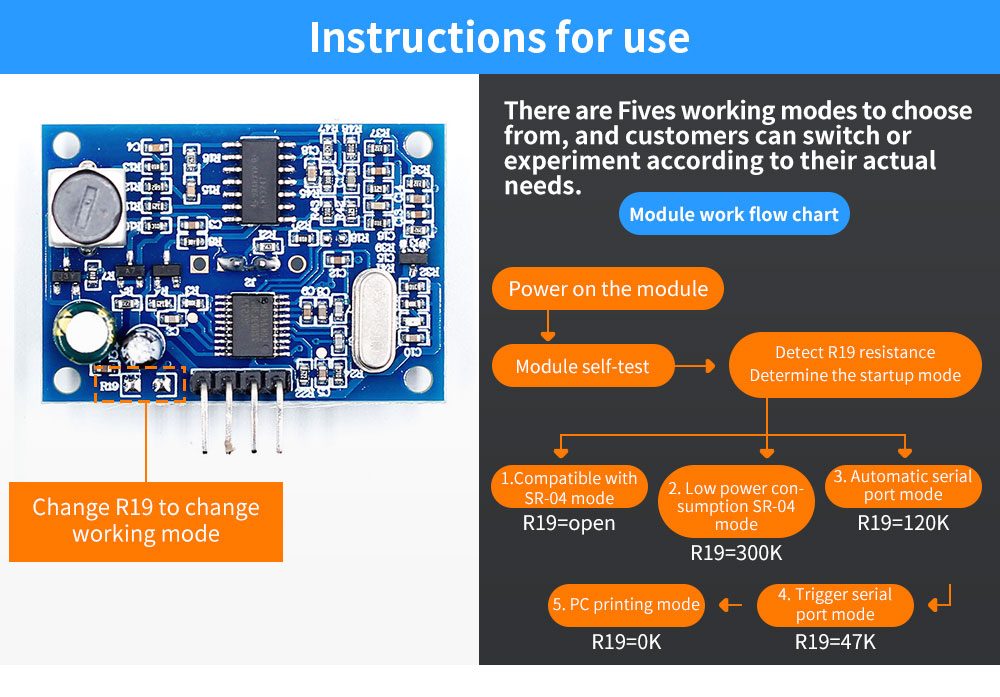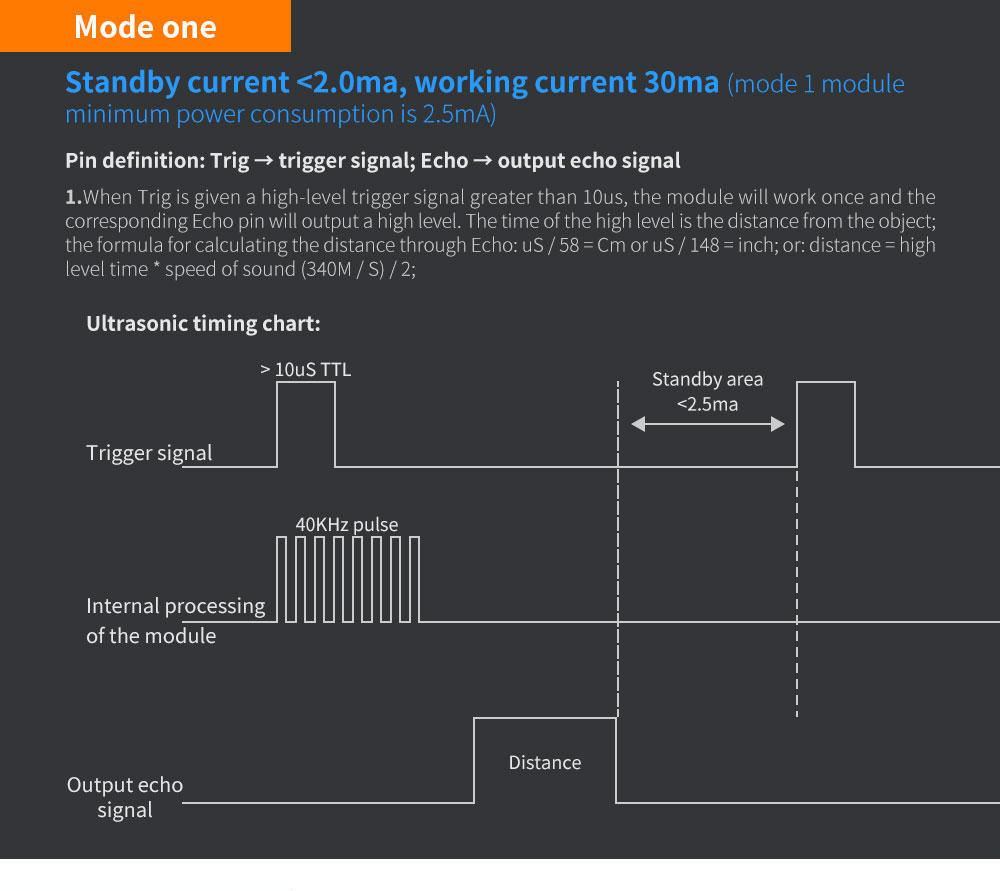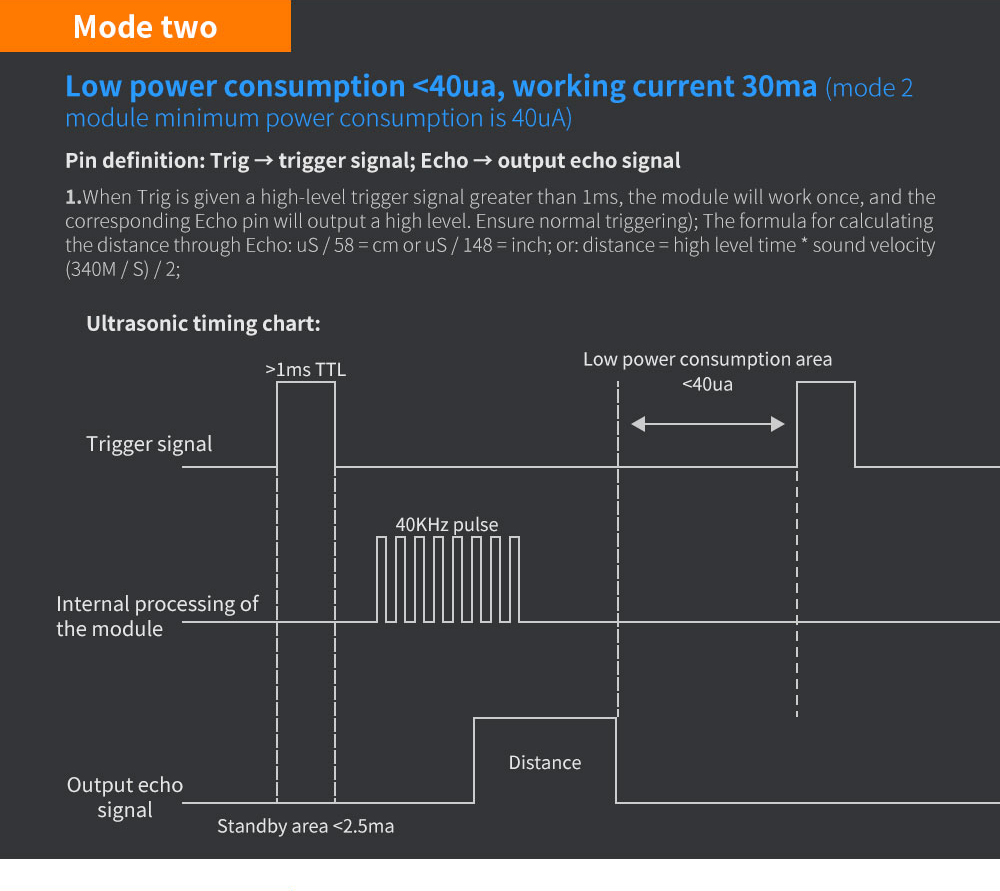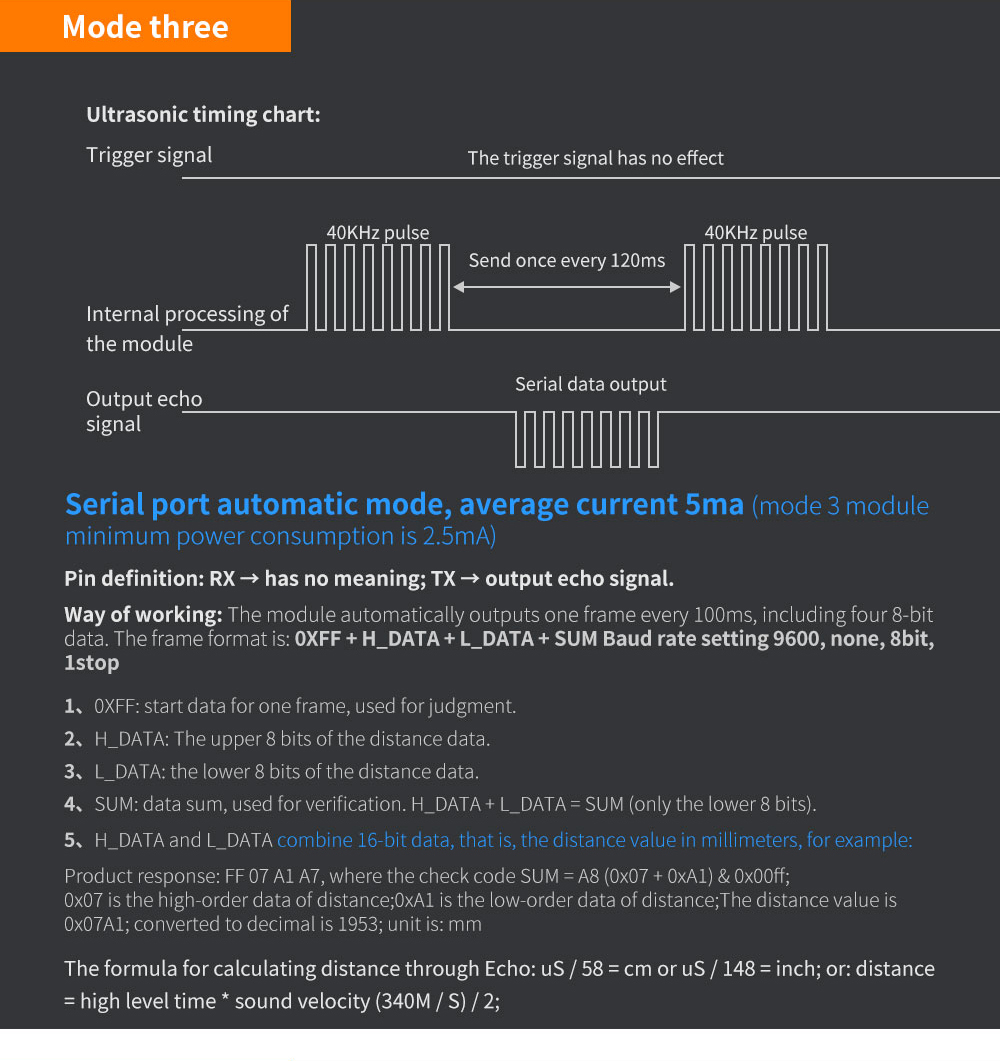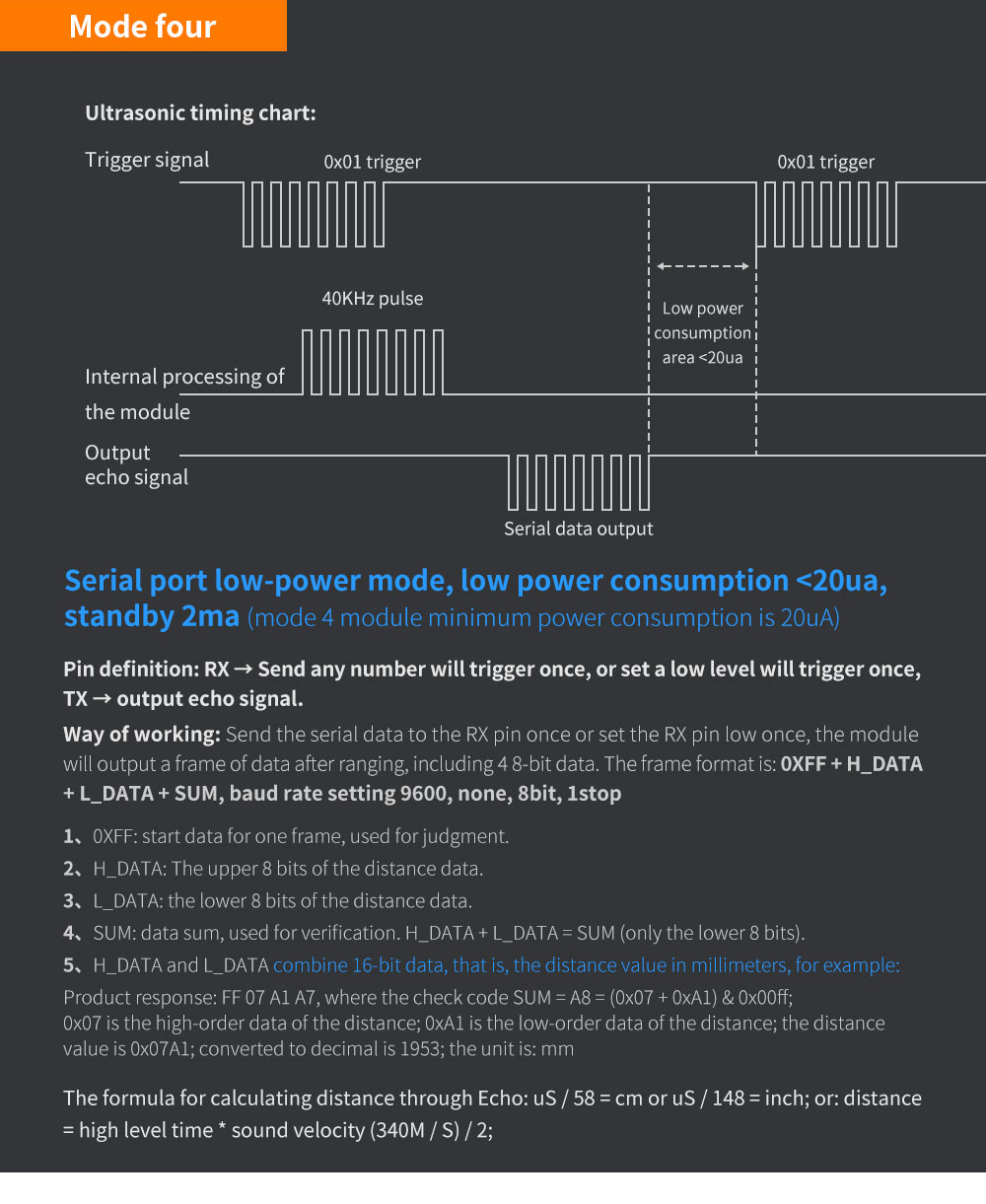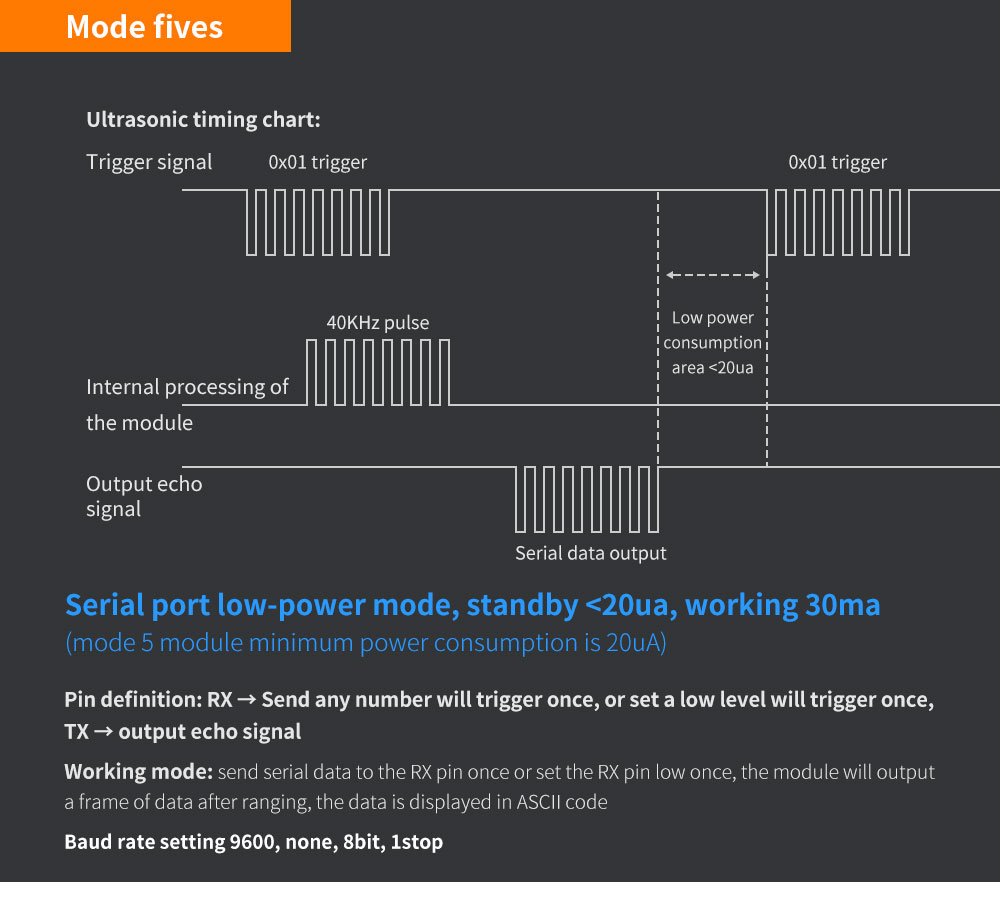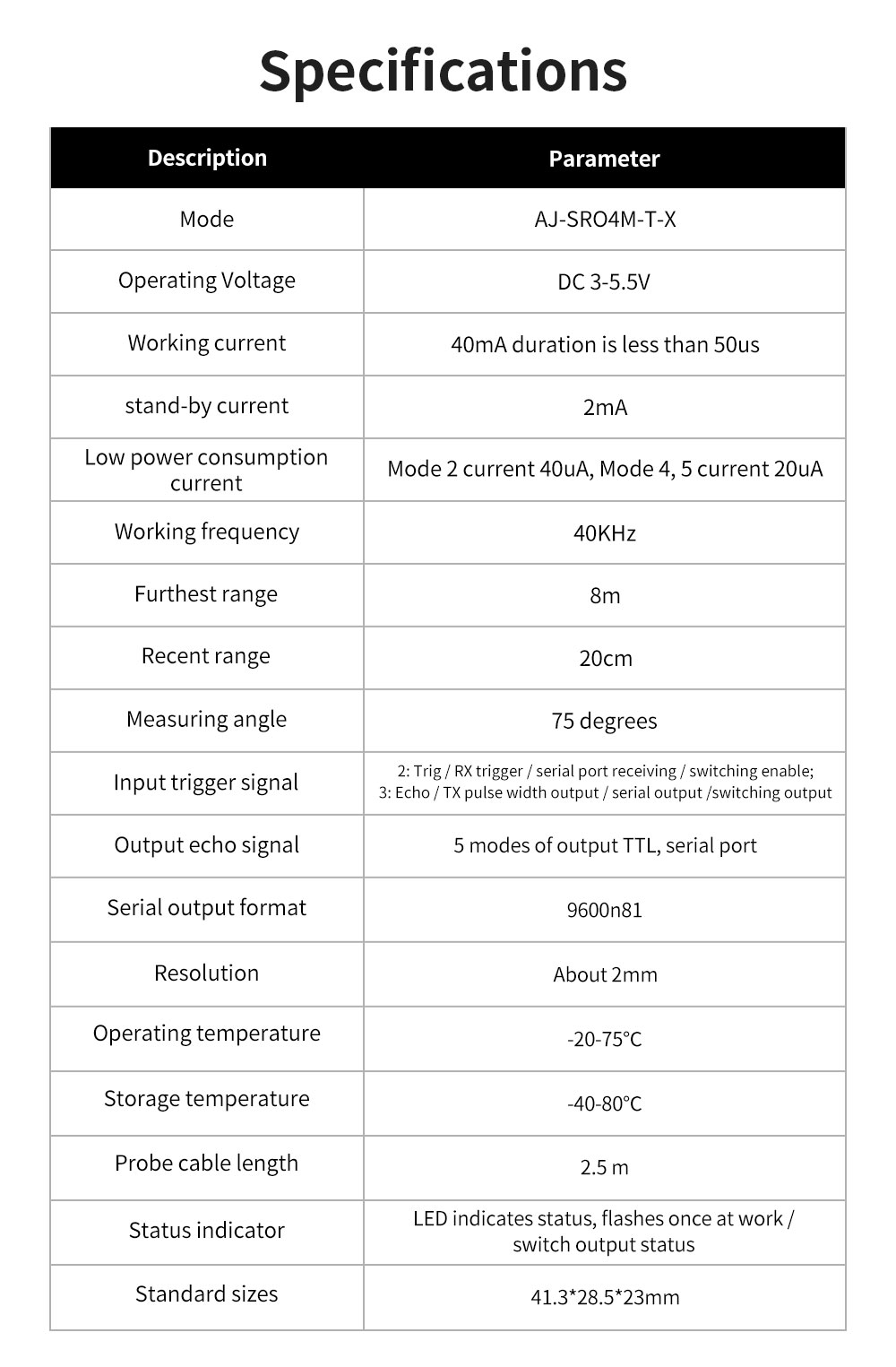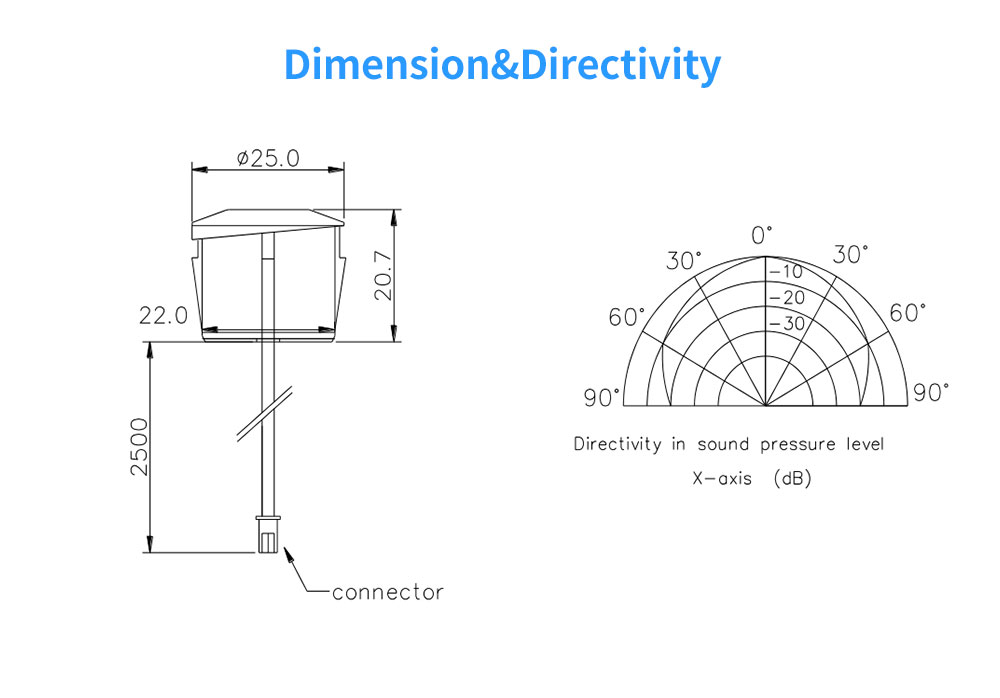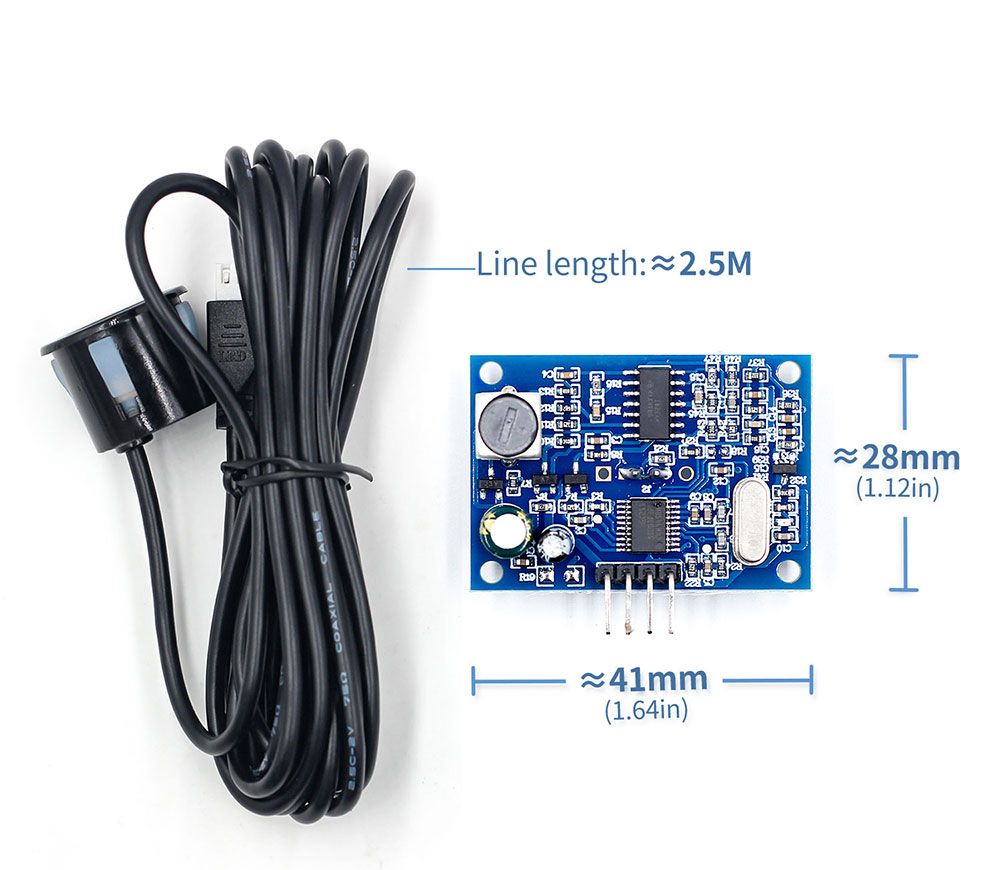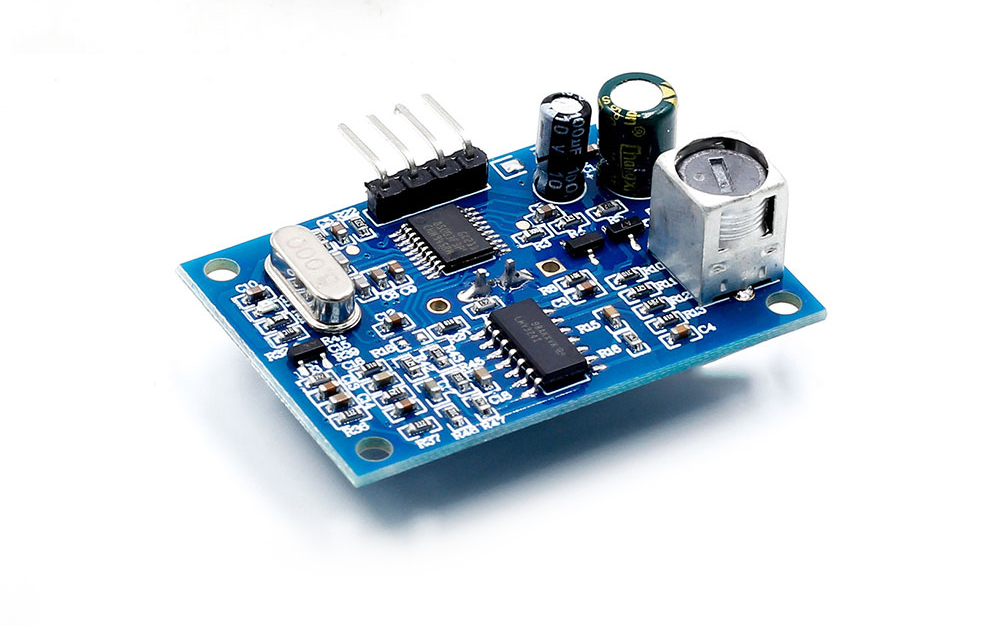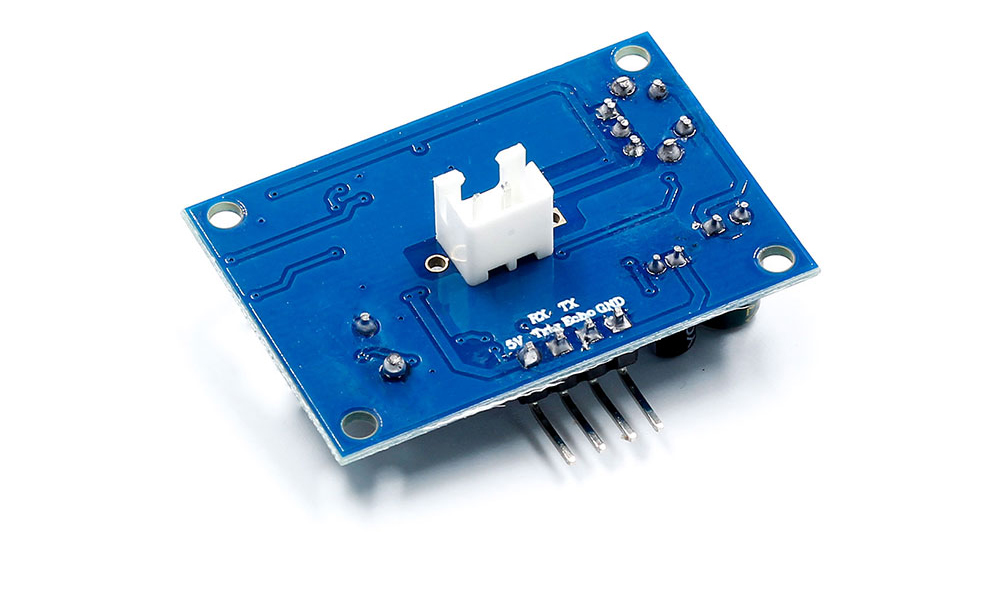 Applications:
1, the horizontal strip;
2, avoid obstacles, automatic control;
3, objects close, there is perceived
4, traffic control;
5, security, industrial control;
6, artificial intelligence, teaching and research
The basic working principle:
(1) using iotrigger ranging, for at least 10us high level signal;
(2) the module automatically sends8a 40khz square wave, automatically detect if there is signal return;
(3) there is a signal return via ioechooutput oneahigh, high duration is the time from the launch of the ultrasound to the return.test distance = (high time * speed of sound (340 m / s)) / 2;
The use of this module is simple, a control mouth has made a 10us above the high level, you can expect high level output reception.An output can be opened timer time, when the mouth is low when you can read the timer value, this time for the distance of time, you can calculate the distance.Such a continuous cycle measurement, which can be measured to achieve the value of its movement.