Features:
1. Special architecture, support 2V low voltage input, no fear of low voltage, especially suitable for 18650 high power boosting;
2. High power, input current up to 15A, output current 4A; 3.7V input, output power
Output power up to 80W at 45W. 12V input:
3. Perfect protection mechanism, input anti-anti-burn, input over-current protection, input under-voltage protection, output anti-backflow,
Constant voltage constant current can be directly connected to the battery to charge;
4. High efficiency, dual-stage filtering and low ripple, reliable and stable performance!
Specifications:
– Input voltage: 2 ~ 24V
– Output voltage: 3 ~ 30V. (Note that the USB port is directly connected to the output port, which is an adjustable voltage port of 3-30V, not a 5V port!)
– Input current: up to 15A
– Output current: 4A maximum (CC positioner is the current regulating potentiometer. When the current limit is reached, the CC indicator lights up.
– Output power: 3.7V input, maximum 45W; 12V input, maximum power 80W;
– Output ripple: two-stage filtering, low ripple output!
– Conversion efficiency: 82-95%
– Input overcurrent protection: 15A fuse
– Input anti-reverse protection: high-efficiency MOSS
– Input Undervoltage protection: To prevent over-discharge of the lithium battery, solder 5. 5k resistance resistor at the lower left corner of the module.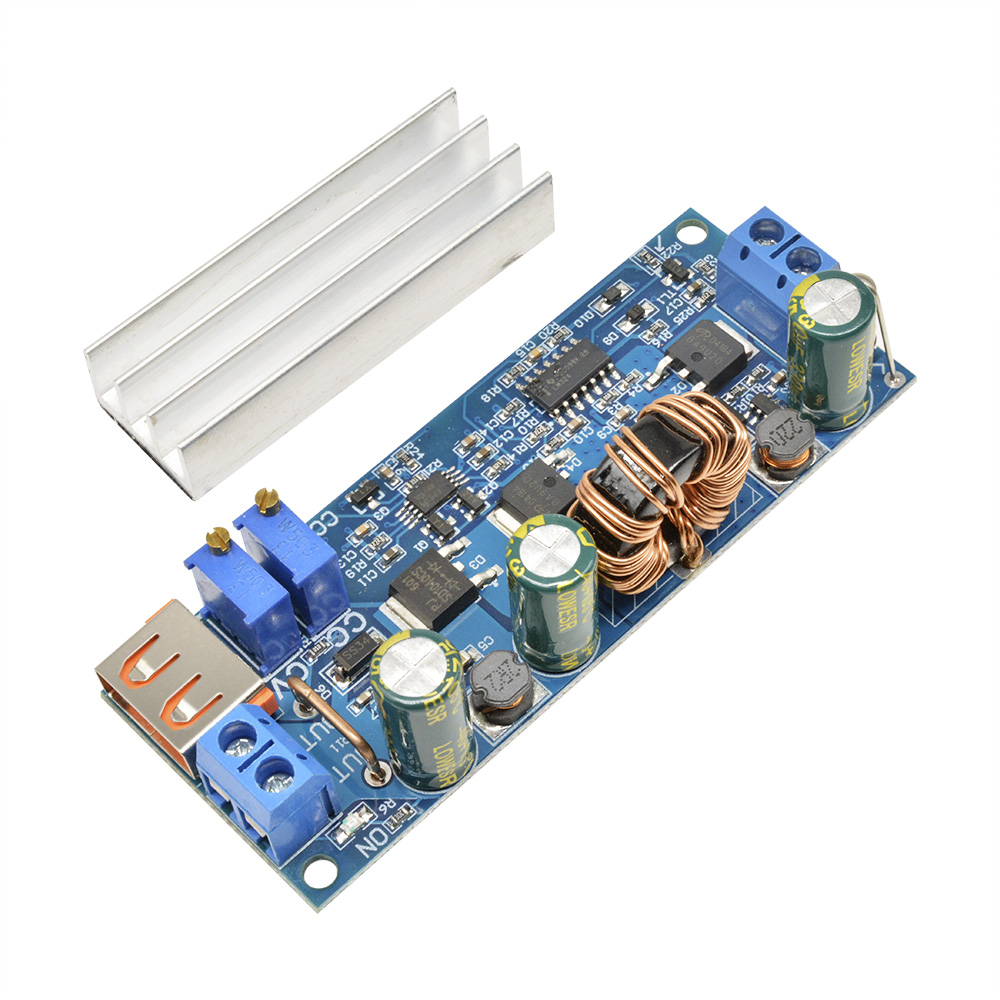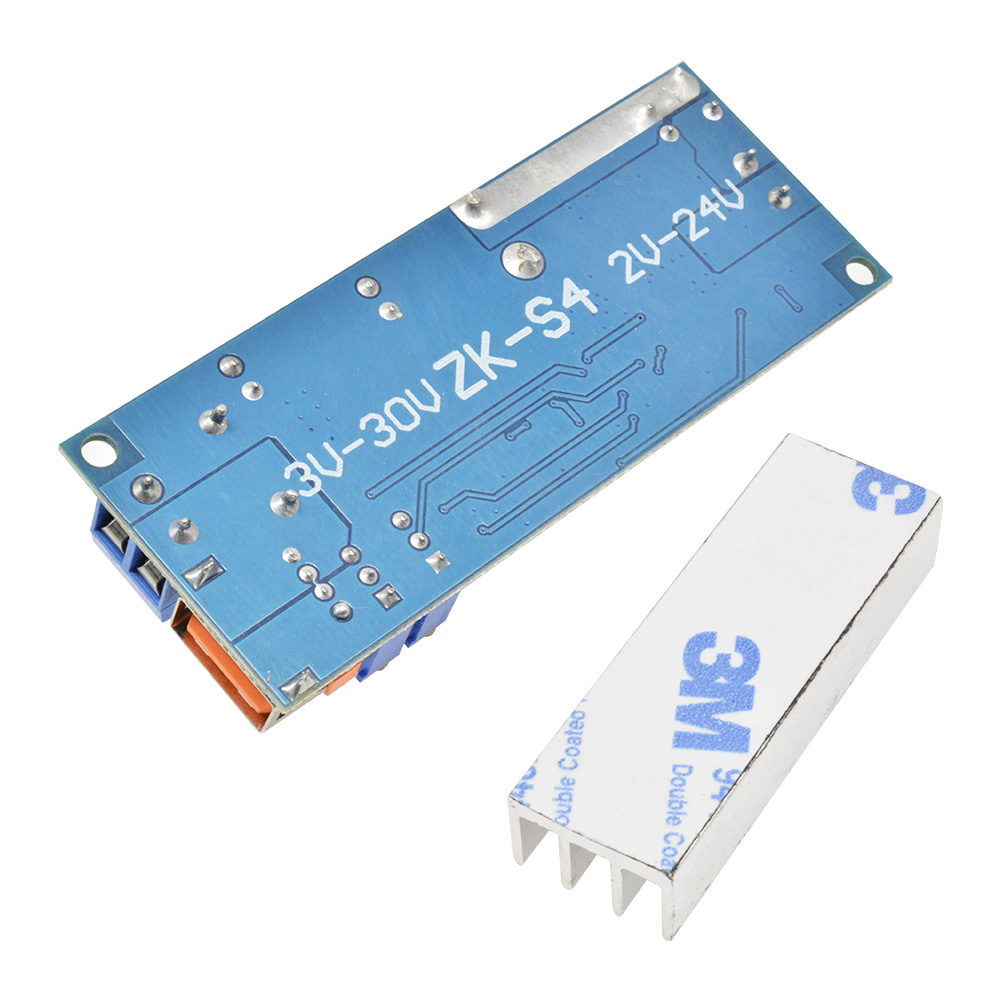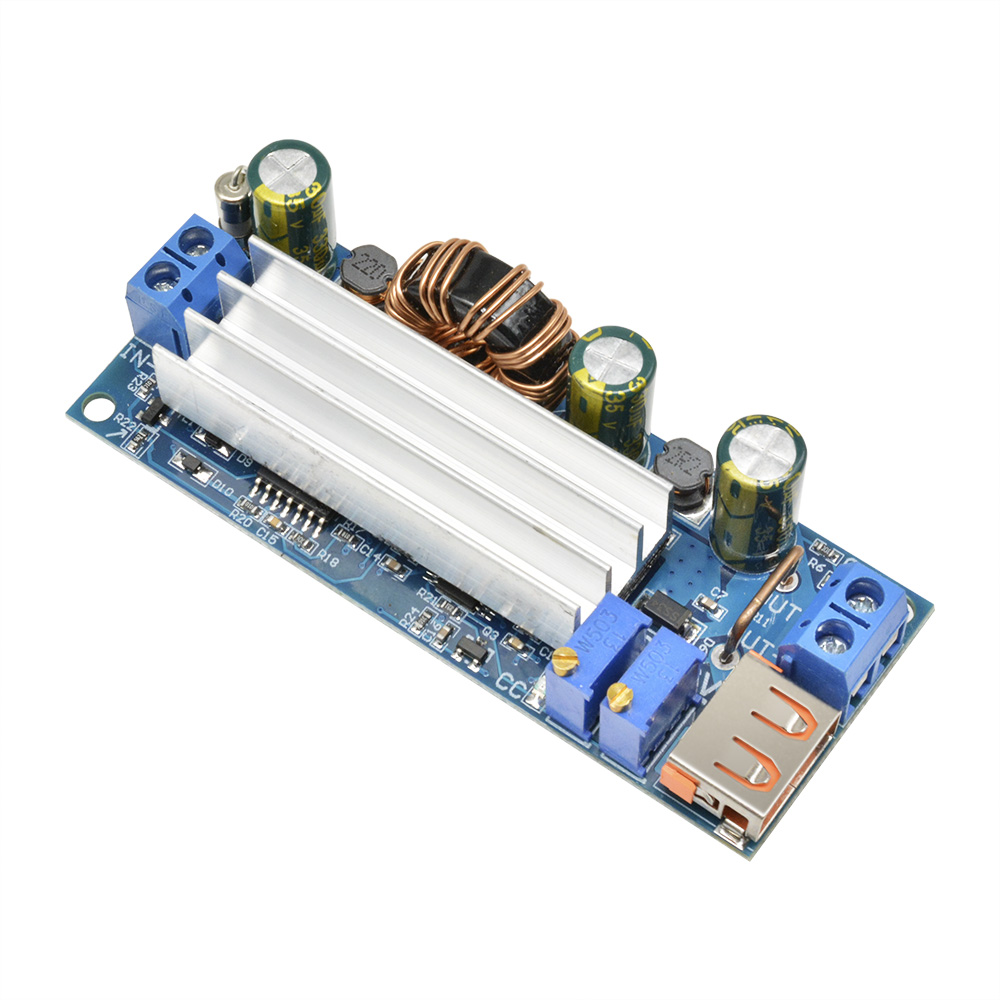 Note:
1. BOOST boost structure, the regulation limit current can not be directly shorted to the output terminal. The CC potentiometer can be adjusted to the minimum counterclockwise. After the battery is connected, the current is rotated clockwise.
2. BOOST boost structure, the minimum output voltage is approximately equal to the input voltage, so the output current cannot be set from 0, and the minimum output current is approximately the input voltage divided by the load resistance value.
3. The module input IN-disable is shorted to the output OUT-, otherwise the constant current function is disabled.
4. Ensure that the power of the power supply is greater than the power required by the output load. Reduce the power usage when the module is hot!
5. The USB output port is not 5V output, and it is directly connected to the output port. The highest adjustable voltage is 30V.
Package Included:
1 x 2-24V to 3-30 DC to DC Step Up Module