Description Product parameters:
1. Working voltage: 220V 110V AC/ 12VDC AC 10A 50Hz/60Hz
2. Load power: incandescent lamp 1000W, energy-saving lamp, fluorescent lamp, exhaust fan 400W Product features: automatic black on daylight
Features:
1. There is an automatic detection circuit for ambient illumination inside, which is automatically turned off during the day and automatically turned on at night.
2. It adopts a three-wire system and is compatible with various loads of resistive, inductive, and capacitive lamps.
3. The control object can be LED light, energy-saving light, fluorescent light, incandescent light, exhaust fan light, and the like.
4. It has the delay function when the environmental conditions change, and the delay time is 3-5S, which solves the problem of the screen flash of the load when the short-term environmental conditions change.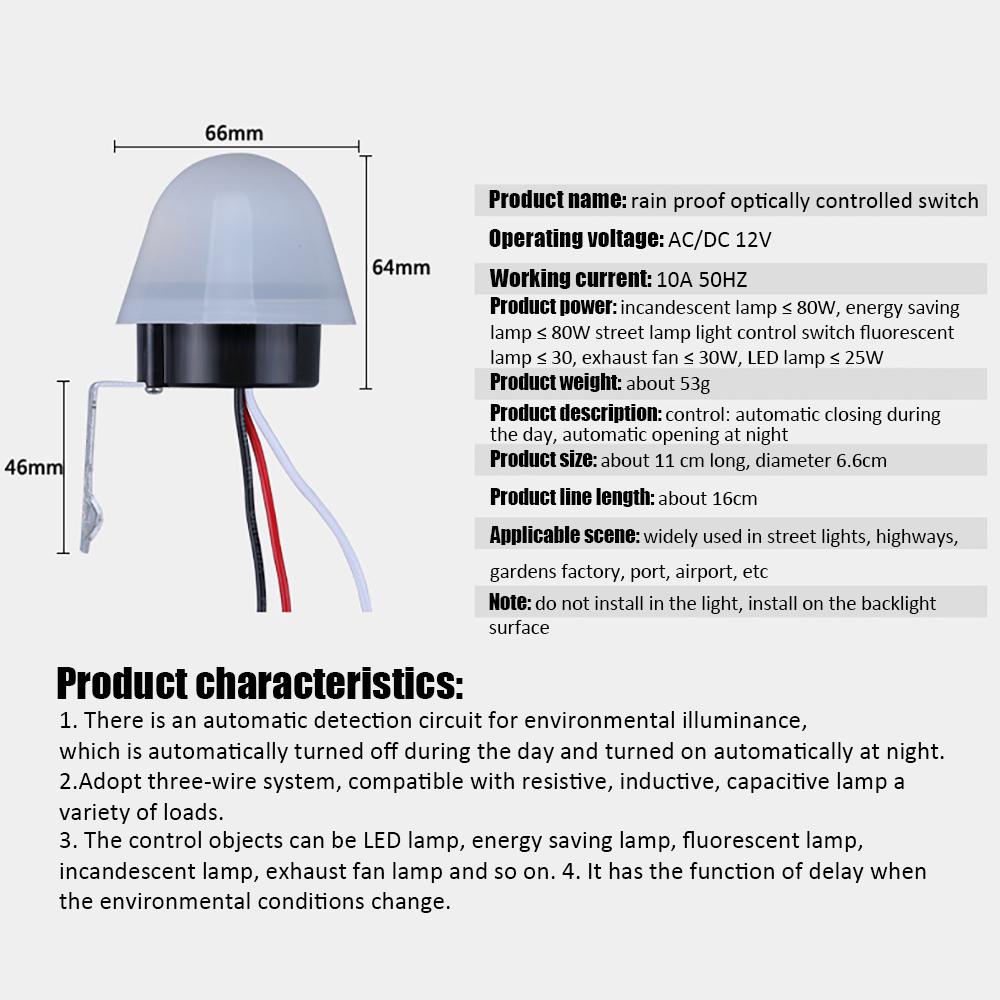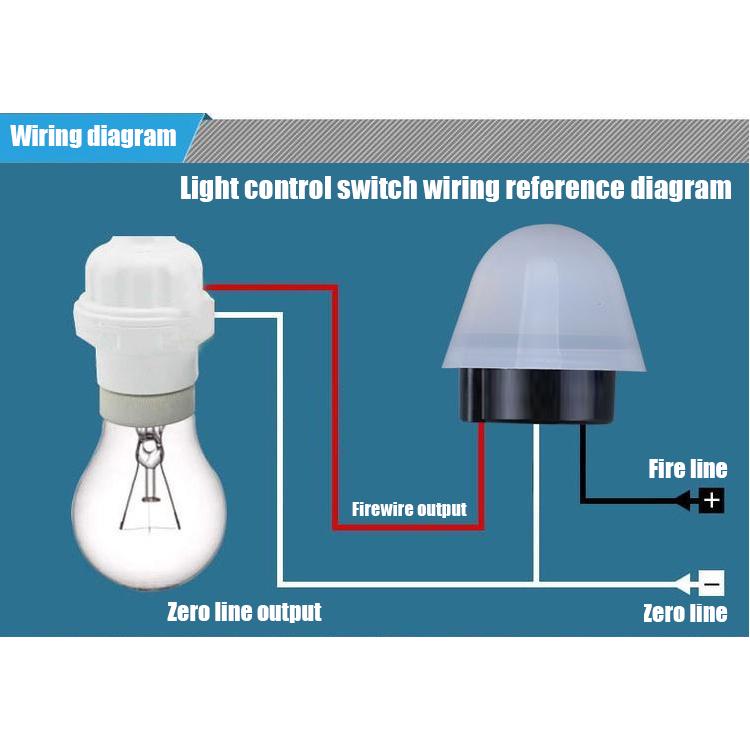 Application range:
Widely used in street lights, highways, factories, gardens, ports, airports, farms, parks, schools, and other places. Package Included: 1 x?? Rainproof AS-20 Photo Control Sensor Auto On Off Light Switch (depend on your choice )
#DIYMORE #Switch #Automatic #On #Off #Street #Light #Sensor #Switch #Control #Controller